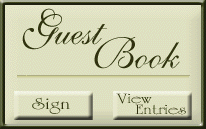 KIWANIS CLUB 

ELKTON, MARYLAND

Meeting Place: 

Pat's Pizzeria

Bridge Street

Elkton, MD 21921

When:

Dinner Meeting on the 2nd Thursday of the month at 6:30pm at Pat's Pizzeria.

Kiwanis Club 

of Elkton 

P.O. Box 684

Elkton, Maryland 21922

email:

elktonkiwanis@yahoo.com

Welcome to our website.  We hope you find this site interesting and informative.

   In the small town of Elkton, Maryland there is located a Kiwanis Club that has been around since 1932 and through its efforts the communities in Cecil County and Worldwide have enjoyed the benefits of the hard work and commitment that has come from its members.  While Kiwanis has lost some of its visibility and membership in recent years, the work of the Kiwanis Club of Elkton members continues on.

   This site is designed to help make our Club more visible, accessible and informative.  If you are at all interested learning more about what our Club is all about, do not hesitate to contact us, we would be happy to talk with you.

   This site is often under construction, so please check back soon for updated information!

All visitors to our site are welcome to sign our Guest Book

This page was last updated on: July 13, 2023

OUR MISSION 


The Kiwanis Club of Elkton and its members believe that service to the community is a responsibility.  We further believe that all children in our community have the right to a quality life.  Therefore, we dedicate our activities to our club family, our community and its' younger members.

As members of the greater Cecil County Community, the membership of the Kiwanis Club of Elkton shall support our fellow citizens.  Our fundraising and serivce activities will concentrate on assisting community agencies and groups that are working to improve the quality of life for our county residents.  Our concentration will be with the children of our county.  Through example and service we shall assist them to reach the maximum of their potential and to become the leaders of tomorrow.
Kiwanis is a global organization of volunteers dedicated to changing the world one child and one community at a time.

For more information about Kiwanis click 
here.
Check out our FACEBOOK page and get the lastest news about the club and upcoming events

It is that time of year again.  Kiwanis Club of Elkton's annual Lemonade Stand at the Cecil County Fair.  This year the Fair runs from 

Friday, July 21 - Saturday, July 29, 2023 

We need several volunteers to keep the stand running.  As you will see there are still lots of open slots.  See you at the Fair.

To sign-up click here to go to the Sign Up Genius page. Please enter in the Comment box the team or organization you are representing.
Any questions or to sign up contact us though the website; Facebook; email (elktonkiwnais@yahoo.com); or call/text Patty at 302-559-9756

Thank you in advance for your support of this fundraiser.

A few reminders for our volunteers at the Kiwanis Club of Elkton Lemonade Stand at the Cecil County Fair.

Cecil County Fair is located at 4640 Telegraph Rd, Elkton, MD 21921

Parking

For those who are driving--park in the general parking lots

Fair Entrance

Expect to pay to get in, you will be reimbursed when you get to the stand.  If possible wear something with Kiwanis on it.  Do not argue with the Fair front gate staff.  

Dress Code

If you have long hair, you will be required to have it pulled back in a ponytail or bun or wear a hat.  

It will be hot and we will be busy--so wear comfortable shoes that you can get dirty.  Dress comfortably, but tactfully--we are a family oriented group.

You will be getting a Lemonade Stand T-Shirt when you arrive for your shift.  If you are returning for another shift, you can keep the shirt, if not, return it.

Health

I am very strict on cleanliness, so expect to be required to wash your hands frequently.  We will have soap and water and clean towels and hand sanitizer.   

Anyone handling lemons will be wearing cooking gloves.  If you have a latex allergy, please let me know.

Schedule

Still plenty of open slots.  More hands makes the work a lot lighter, so if you or a friend can help, please let me know.

If you have any questions or need to get a hold of me for any reason, just call or text me at 302-559-9756.  I will be at the Fair every day.

I look forward to working with all of you and to having another great year at the Kiwanis Lemonade Stand.

Thanks again

Patty Justice

Kiwanis Lemonade Stand Chairperson