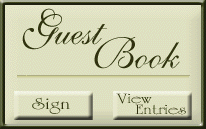 KIWANIS CLUB 

ELKTON, MARYLAND

Meeting Place: 

Pat's Pizza

224 S. Bridge Street

Elkton, MD 21921

When:

Dinner Meeting on the 2nd Thursday of the month at 6:00pm at Pat's Pizza.

Kiwanis Club 

of Elkton 

P.O. Box 684

Elkton, Maryland 21922

email:

elktonkiwanis@yahoo.com

Welcome to our website.  We hope you find this site interesting and informative.

   In the small town of Elkton, Maryland there is located a Kiwanis Club that has been around since 1932 and through its efforts the communities in Cecil County and Worldwide have enjoyed the benefits of the hard work and commitment that has come from its members.  While Kiwanis has lost some of its visibility and membership in recent years, the work of the Kiwanis Club of Elkton members continues on.

   This site is designed to help make our Club more visible, accessible and informative.  If you are at all interested learning more about what our Club is all about, do not hesitate to contact us, we would be happy to talk with you.

   This site is often under construction, so please check back soon for updated information!

All visitors to our site are welcome to sign our Guest Book

This page was last updated on: November 11, 2023

OUR MISSION 


The Kiwanis Club of Elkton and its members believe that service to the community is a responsibility.  We further believe that all children in our community have the right to a quality life.  Therefore, we dedicate our activities to our club family, our community and its' younger members.

As members of the greater Cecil County Community, the membership of the Kiwanis Club of Elkton shall support our fellow citizens.  Our fundraising and service activities will concentrate on assisting community agencies and groups that are working to improve the quality of life for our county residents.  Our concentration will be with the children of our county. Through example and service, we shall assist them to reach the maximum of their potential and to become the leaders of tomorrow.
Kiwanis is a global organization of volunteers dedicated to changing the world one child and one community at a time.

For more information about Kiwanis click 
here.
Check out our FACEBOOK page and get the lastest news about the club and upcoming events